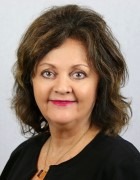 Christina Lebovitz, Ph.D., Board President
Christina Lebovitz, Ph.D., is a clinical psychologist in independent practice who works with infants to adults and specializes in child psychology. She provides diagnostic evaluations of learning issues, developmental and clinical conditions in addition to consultation, therapy, and working memory training (Cogmed). Over the years she has enjoyed involvement in community and hospital programs and program development. Recipient of the Distinguished Psychologist award from the Arizona Psychological Association, she is the co-founder of Children's Services Network, is President of the Arizona Psychological Foundation and is on the advisory board of the Northbridge College Success Program.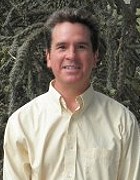 Sean Flynn, Ph.D.
Sean Flynn, PhD is a Clinical Psychologist who has been in private practice in Tucson for over fifteen years.
He earned his Bachelor's Degree in Psychology from the University of Pennsylvania in 1989. He earned both his Master's Degree (in 1993) and Doctorate in Clinical Psychology (in 2000) from Fordham University.
He has a general private practice and works with children, teens, and adults in individual, family, and couples therapy. Dr. Flynn also does forensic work with the Arizona Superior court, the city of Tucson court, as well as private forensic evaluations.
In addition to his commitments to his clients, he has served the community of Psychologists in Arizona through his membership and work with both the Southern Arizona Psychological Association and the Arizona Psychological Association. In the past, he has held various positions within AzPA including membership on and chairmanship of the Ethics Committee and positions on the governing council as the Profession Practice Representative, the AzPA Representative to Southern Arizona, Treasurer, and President. He is currently the Past President of AzPA and is a member of AzPA's Finance and Convention Committees. In addition to his membership with local professional associations, he is a member of the American Psychological Association and the America Society of Sex Educators, Counselors, and Therapists.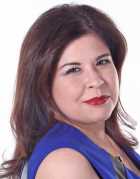 Cristy Lopez, Ph.D.
Dr. Cristy Lopez is a psychologist, coach, speaker, consultant, and founder of Internal Mastery for Next Level Living. She has appeared on the Dr. Phil show and serves as a treating psychologist for guests from Arizona. Similarly, she served this role for Dr. Drew's Lifechangers. Dr. Lopez also was featured on the reality TV series Downsized and has been seen on CBS, WEtv, and bio. among other media outlets. You can also find Dr. Lopez on the Growth to Freedom Show with Dan Kuschell for which she serves as a regular guest expert. Dr. Lopez has seen thousands of clients over the past 20 plus years. Learn more about Dr. Lopez' unique series of processes and tools to help you gain better clarity, direction, and confidence for greater success with purpose and meaning with less stress by visiting
www.cristylopezphd.com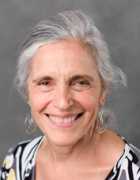 Rene McGovern, Ph.D.
Rene McGovern, MA, MS, Ph.D., ABPP is a professor of Clinical Psychology at the Arizona School of Professional Psychology, associate professor of psychiatry at Case Western Reserve University School of Medicine, and adjunct professor at Midwestern University. Prior to coming to Arizona in 2009, she was a professor of neurobehavioral sciences at A.T. Still University's Kirksville College of Osteopathic Medicine in rural Missouri, where she received nearly 2 million dollars in federal and state grant funding to develop ElderLynk, an interdisciplinary, community-based program to integrate mental health in primary care for the elderly Dr. McGovern has served as a reviewer for the Registry of Evidence-Based Programs and Practices (NREPP) since it inception in 2006, for the National Institute of Health (NIH), and for the American Board of Professional Psychology (ABPP). She has been a long time member of the American Psychological Association (APA) and the Gerontological Society of America (GSA). She is currently president of the Arizona Psychological Association (AzPA). At her various academic institutions she served as committee chair for the Geriatrics Committee, served on university and hospital Institutional Review Boards, and various academic committees. In particular, she had the opportunity to help launch initiatives to develop interdisciplinary research and curricular innovations and evaluations to integrate psychology and evidence-based practices into healthcare provider educational training, including medical, dental, and other health sciences. She is co-author of two books, including Living Long and Loving It, has published over 15 journal articles and book chapters, and served as a reviewer for 3 journals.
Dr. Rene McGovern has a Bachelor of Arts degree in Psychology from Adelphi University, a Master of Arts degree in cognitive psychology from the University of Illinois, and a Master of Science and Ph.D. in Counseling Psychology from Virginia Commonwealth University. She completed her doctoral internship at the McGuire Veterans Administration Medical Center (VAMC) in Richmond, Virginia and did her postdoctoral training in geriatrics and health psychology at MetroHealth Medical Center and University Hospitals Alzheimer's Center in Cleveland, Ohio. She is a Geriatric Scholar through St. Louis University. She is board certified in Clinical Health Psychology.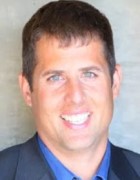 John DenBoer, Ph.D.
John is a full-time, Licensed Psychologist/Clinical Neuropsychologist. He holds two licenses, one in the State of Arizona and the other in the State of California. His professional service centers around employing neuropsychological assessment instruments to help detect and aid in the diagnostic classification of brain disorders (e.g., traumatic brain injury (TBI) and aging (e.g., dementia). He received his internship training at the VA Boston Healthcare System (where he held a dual academic appointment at Harvard Medical School and Boston University School of Medicine) and received his postdoctoral training at Barrow Neurological Institute (Phoenix, AZ). He has published extensively on diverse topics in Clinical Neuropsychology and has been an expert speaker at many local, national, and international conferences. He currently works at the Nicholls Group, where he specializes in Adult Neuropsychology, including medico-legal consultation.
In addition to his neuropsychology activities, Dr. DenBoer works as a Sports Psychologist. He is the Founder and Director of Mental Edge™ Tennis, which specializes in providing mental coaching services to competitive tennis players, ranging from club level players to top-ranked juniors, and including WTA and ATP tour professionals. Along with conducting individual and group mental coaching sessions, he also does consultant work and speaking engagements.
He became interested in finding persons and joined Find Me after his brother went missing over 10 years ago (he was eventually found). Since this time, he has volunteered his time and expertise to improved development of technology and methods to assist in find missing persons, locally and nationally.