Philip Barry, AzPF President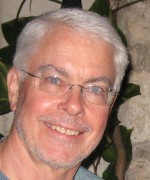 My interest in working as a member of the Foundation board is predicated on perceived need.  I have been an advocate all my adult life.  I was involved in supporting the right to vote for people with developmental disabilities in my 20s.  I have felt for many years that people with cognitive limitations due to developmental or acquired brain dysfunction have a right to try to achieve their highest level of independence with supportive services.  I have long supported women moving into political leadership roles and felt honored to have worked under several female bosses.  Of course, as a therapist and supervisor, I encouraged people to realize their fulfillment, whatever that meant to them.
I came late to advocacy for my own profession.  I served on the Governor's Council for Spinal and Brain Injuries for many years and before that I was a member of the board for the Brain Injury Association of Arizona (now the Brain Injury Alliance).  I enjoy being a member of a team for a good cause.
Christina Lebovitz, Secretary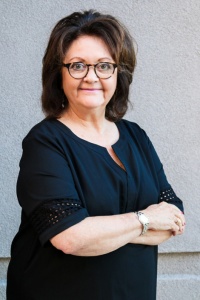 Dr. Christina Lebovitz is a licensed psychologist in the state of Arizona. As a clinical psychologist, she serves infants to adults and provides evaluations, therapy and consultation, in addition to training in mental health issues. Identification of learning, developmental and clinical conditions is done in conjunction with school and primary care liaisons. Health care consultation is geared to building resilience and a positive outlook, with improvement of medical compliance and self-monitoring for chronic conditions, including weight loss and management. She emphasizes how people can thrive by building on strengths and uses cognitive behavioral approaches as well as play therapy and trauma processing (EMDR). Dr. Lebovitz has over 26 years of practice in Arizona, including hospital-based and community programs, plus independent practice.
On the personal side, Dr. Lebovitz has gained invaluable insight by raising three children and enjoying a long marriage. Serving as co-founder and President of the Children's Services Network (www.csn-az.org) and as Past-President of the Arizona Psychological Foundation broadens her awareness of public issues and facilitates multidisciplinary collaboration.

Brian Arizmendi, Treasurer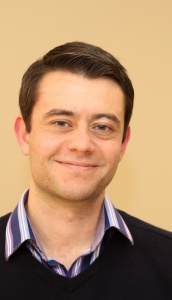 Brian J. Arizmendi, Ph.D. is a full-time licensed clinical psychologist in the state of Arizona. His professional service focuses on two specialties, health psychology and the treatment of grief-related disorders. He earned his doctorate at the University of Arizona before going on to complete his clinical internship in behavioral medicine at the VA Palo Alto Health Care  system. He completed a postdoctoral fellowship in health psychology at the Phoenix VA Health Care System, where he currently works as a health psychologist. Dr. Arizmendi also works part time in private practice providing assessments to individuals with hearing and vision impairments, through a state vocational rehabilitation program.
Dr. Arizmendi has published empirical research in the areas of complicated grief, psychosocial intervention in chronic illness, and adaption of virtual reality technology for psychological assessment and intervention. His current research focuses on grief and loss due both to bereavement and chronic illness adjustment. He is particularly interested in the behavioral and neurobiological instantiations of complicated grief, and he has begun to combine his interests in both health psychology and complicated grief to better understand the health outcomes of those experiencing loss.

Brittany Brown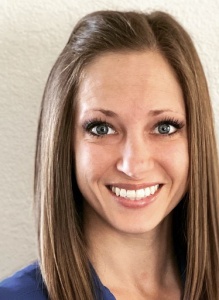 Brittany Brown, Psy.D., is currently a Psychologist at Psychological and Consulting Services (PCS) where she provides forensic and clinical risk management services for both male and female sex offenders. Dr. Brown is passionate about both the vision of a world with no more victims and working with underserved populations with compassion and empathy. Dr. Brown also serves as both Chair of and Secretary for the Disaster Resource Network (DRN) Committee for the Arizona Psychological Association (AzPA).
Dr. Brown completed her pre-doctoral internship at Greystone Park (State) Psychiatric Hospital in New Jersey and her post-doctoral residency at PCS in Arizona. Dr. Brown earned her Bachelor of Arts in Psychology from Cornell University in 2012, Master of Arts in Clinical Psychology from Midwestern University in 2017, and Doctor of Psychology in Clinical Psychology from Midwestern University in 2019.

Shirley Yang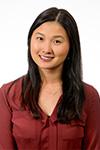 Shirley Yang, PsyD is a licensed psychologist in Arizona and California. She earned her doctorate degree in Clinical Psychology from Midwestern University, Glendale and completed her postdoctoral residency at Kaiser Permanente in the Bay Area in California.
Shirley is currently a Staff Psychologist at Arizona State University Counseling Services (ASU CS) providing mental health support to the diverse student population. In addition to doing therapy, crisis/risk management, and case management, Shirley is actively involved in the training program at ASU CS and enjoys providing supervision to pre-doctoral interns and practicum-level trainees. Shirley will also be starting at Banner Health to provide evaluations for individuals seeking bariatric surgery.

Katherine H. Sanchez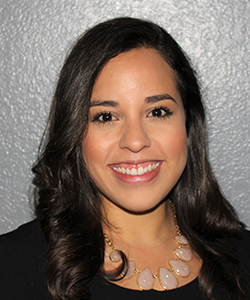 Katherine H. Sanchez, Ph.D., is an Arizona and Massachusetts licensed psychologist who specializes in treating children, adolescents, and families struggling with a wide range of social-emotional and behavioral concerns. Dr. Sanchez received her Ph.D. in School Psychology from The University of Northern Colorado. Throughout her graduate and professional career, Dr. Sanchez has worked in a variety of treatment settings, including residential and day treatment centers, schools, primary care centers, and most recently at Boston Children's Hospital where she held an academic appointment as Instructor in Psychology to the Harvard Medical School.
Dr. Sanchez recently opened InSight Psychology, a group private practice in North Scottsdale, where she provides psychological evaluations and uses a variety of evidence-based interventions to treat childhood anxiety and depressive disorders. She is also an Arizona State University Adjunct Faculty and supervises predoctoral Clinical and Counseling Psychology practicum students. Having been raised in Venezuela and Arizona, Dr. Sanchez identifies as a bicultural and bilingual (Spanish, English) psychologist. As such, Dr. Sanchez personally enjoys the exploration of ethnic identity, acculturation, cultural beliefs, societal worldviews and its impact on mental health and well-being.

Amanda Acevedo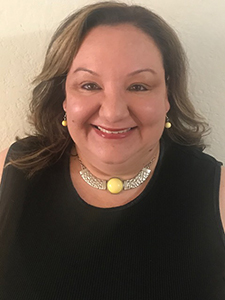 Amanda Acevedo, M.A., Ed.S., is a third-year doctoral student at Northern Arizona University (NAU). Mrs. Acevedo was born and raised in Puerto Rico. She completed her bachelor's degree in Communication Sciences and Disorders from the University of South Florida (1998) and her master's and education specialist's degree in Educational Psychology from Argosy University (2016, 2019). Mrs. Acevedo is an active member of different psychology organizations both at the state (AzPA, AASP) and national level (APA, NLPA). As a bilingual (Spanish/English) and bicultural Hispanic woman, her major interest includes working within community-based programs with culturally and linguistically diverse populations.
Maricella Smith, Psy.D.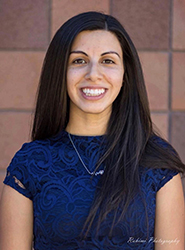 I believe I bring a diverse viewpoint as I have worked in public mental health, including those diagnosed with a serious mental illness, over the last four years. I believe all races and ethnicities should be represented within a prestigious foundation. I remember wishing as a youth for more role models I could relate to in positions of power.  I grew up in a rural town in Idaho after my parents moved here from Mexico in their adolescence. While Spanish is my second language, I grew up in a bicultural household and think it is important to represent the Hispanic/Latino population in various positions within the community. I think it's important to recognize exceptional research and individuals who want to make the changes necessary to improve the mental health community.

Aaron Bernier, Psy.D., NCSP
I have a significant background working with Exceptional Children and have an interest in providing social and emotional support and services to students/children. I have in-depth experience working with finances and business management. Additionally, through my work experience, I have developed strong leadership, communication, negotiation, creative and analytical skills. Further, I am experienced with the dynamics and needs of the mental health community and the need for greater advocacy and outreach. One of my professional interests lies in the development of better psychological interventions and support for school-age children.