Mark Rohde, AzPF President                              markrohdephd@gmail.com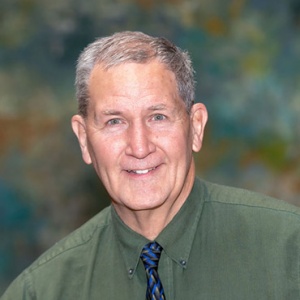 Mark graduated summa cum laude from Arizona State, did graduate work at ASU, NAU, University of Oxford, and was a Mott Foundation Fellow. He holds a Ph.D. in Psychology from the Union Graduate School/Union Institute and completed additional three years of training with the Post-Graduate Institute for Family Therapy. He most often works with children, adolescents, and families and frequently employs a combination of individual, family, and group psychotherapy.  He serves as Chief Clinical Officer to True Mobile Health, a high-tech behavioral health innovator with a focus on addictions support.  He is a founder & board member of the community service non-profit, notMYkid.
Mark holds Diplomat status with the American Board of Assessment Psychology and has specialty certification in addictions treatment from the American College of Professional Psychology.  He is credentialed as a Master Addictions Counselor.  He is a former teacher who has held senior administrative positions at a private school, an addictions treatment center, a community mental health center, and a residential treatment program.  Mark has twice been recognized for Distinguished Contributions to Psychology by the Arizona Psychological Association where he a Past President and serves as an Emeritus Member of their Governing Council.
Christina Lebovitz, AzPF Past President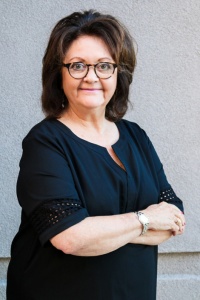 Dr. Christina Lebovitz is a licensed psychologist in the state of Arizona. As a clinical psychologist, she serves infants to adults and provides evaluations, therapy and consultation, in addition to training in mental health issues. Identification of learning, developmental and clinical conditions is done in conjunction with school and primary care liaisons. Health care consultation is geared to building resilience and a positive outlook, with improvement of medical compliance and self-monitoring for chronic conditions, including weight loss and management. She emphasizes how people can thrive by building on strengths and uses cognitive behavioral approaches as well as play therapy and trauma processing (EMDR). Dr. Lebovitz has over 26 years of practice in Arizona, including hospital-based and community programs, plus independent practice.
On the personal side, Dr. Lebovitz has gained invaluable insight by raising three children and enjoying a long marriage. Serving as co-founder and President of the Children's Services Network (www.csn-az.org) and as Past-President of the Arizona Psychological Foundation broadens her awareness of public issues and facilitates multidisciplinary collaboration.
Sean Flynn, AzPF Treasurer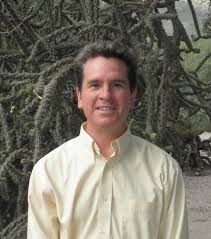 Dr. Flynn earned his bachelor's degree in Psychology from the University of Pennsylvania and his master's degree and doctorate in Clinical Psychology from Fordham University where he was selected to be a Presidential Scholar each year he attended. He has been licensed to practice as a Psychologist in Arizona since 2001.
His early professional work consisted of over twelve years of experience directing and assisting in clinical research projects at The University of Pennsylvania Department of Psychiatry, The Cornell University Medical College, The Mount Sinai School of Medicine, and The Albert Einstein College of Medicine on psychiatric illnesses such as depression, anxiety, bipolar disorder, and schizophrenia and on neurological disorders such as Alzheimer's disease, Parkinson's disease, and seizure disorders.
Since moving to Arizona in 1998, Dr. Flynn has focused on providing direct services to individuals suffering from emotional or behavioral problems. As a Clinical Supervisor at the Southern Arizona Mental Health Corporation and The Southeastern Arizona Behavioral Health Services, he supervised and trained dozens therapists to work with people with serious mental illnesses. Shortly after obtaining his license to practice independently in Arizona, he left the public mental health sector and joined the Palo Verde Behavioral Health Services. Dr. Flynn left that group to enter private practice in 2003.
Dr. Flynn has been a member of the American Psychological Association since 1994 and is also a member of the Arizona Psychological Association and the Southern Arizona Psychological Association. He has served on the Ethics Committee and was Professional Practice of the Arizona Psychological Association.  He currently serves as Treasurer of the Arizona Psychological Foundation.
Dr. Flynn currently has a private practice in Tucson, Arizona where he treats children, adolescents, and adults with individual, family, and couples therapy. In addition, he performs psychological testing, forensic evaluations, and informational / training talks.
Melanie Bierenbaum, AzPF Secretary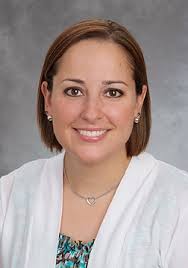 Dr. Melanie Bierenbaum is a licensed clinical psychologist with a background in pediatric health psychology. Dr. Bierenbaum earned her doctorate in Clinical Psychology at Spalding University in Louisville, KY. Her clinical and postdoctoral fellowship training was completed at The Kennedy Krieger Institute and The Johns Hopkins University School of Medicine in Baltimore, MD. She has worked extensively with patients and families affected by chronic medical conditions and injury (Traumatic Brain Injury, Spinal Cord Injury, Traumatic Accidents). Dr. Bierenbaum has been a Staff Psychologist at Cincinnati Children's Hospital Medical Center and Phoenix Children's Hospital, working with patients and families hospitalized with a variety of medical conditions including Neurological Disorders, Chronic Pain Disorders, Hematology/Oncology Diagnoses, Gastrointestinal Disorders, Feeding Disorders, and with patients recovering from injury through Physical Rehabilitation. In addition, Dr. Bierenbaum was previously an undergraduate psychology professor at Grand Canyon University.
Dr. Bierenbaum has a particular interest in the multidisciplinary treatment of patients presenting with Medically Unexplained Symptoms. She is currently a member of the medical advisory committee for the Southwest Chapter of the Crohn's and Colitis Foundation. She is also an Assistant Professor of Practice at the University of Arizona College of Medicine in Phoenix, AZ. At the present time, Dr. Bierenbaum is a pediatric psychologist at Children's Rehabilitative Services with District Medical Group and maintains her private practice.
John Delatorre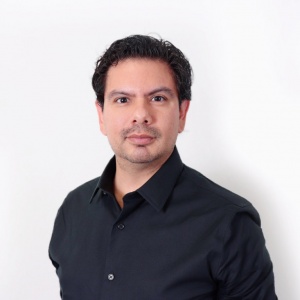 Dr. Delatorre, Psy.D. licensed psychologist in Arizona and Texas. He earned his doctorate from Midwestern University – Glendale, an APA accredited program. He has Masters' degrees from Midwestern University – Glendale and Texas A&M- Corpus Christi. Dr. Delatorre completed his doctoral internship at a crisis stabilization unit and completed advanced training in forensic psychology.
Dr. Delatorre provides therapy and assessment for adult sex offenders, both males and females. He has training and experience in various assessments including: general psychological, risk/threat assessments, psychosexual evaluations, and immigration evaluations. He also has training and experience in providing interventions to the severely mentally ill, individuals with significant trauma histories, and crisis interventions/de-escalation.
Dr. Delatorre has presented on multiple topics in the community and at conferences. He also works in the community providing Psychological First Aid as a disaster mental health volunteer with the American Red Cross and is a certified clinical traumatologist. He is the chair of the Arizona Psychological Association's Disaster Resource Network and a board member of the Arizona Psychological Foundation.
Ryan Drzewiecki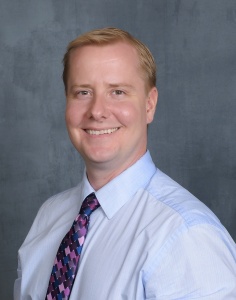 Ryan Drzewiecki is a licensed psychologist and experienced leader and administrator in the field of substance abuse treatment. He earned an undergraduate degree from Northwestern University and a masters and doctorate in clinical psychology from the Arizona School of Professional Psychology. Ryan completed an internship and participated in postdoctoral work at the Hazelden Betty Ford Foundation.
Dr. Drzewiecki has served as Clinical Director for A New Leaf and All About You Behavioral Health and as owner of Mara Psychotherapy Services. He has experience as a professor of psychology and an extensive background in training and staff development. Ryan has an extensive background in clinical supervision and utilizes an intersubjective systems perspective.  Ryan is currently the Director of Psychology, Clinical Documentation, Outcomes, and Informatics at All Points North Lodge in Edwards, Colorado.
Stephanie Hatch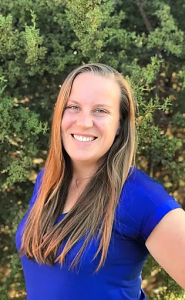 Stephanie is a Licensed Psychologist and partner at Flagstaff Counseling Center. She is a general practitioner trained to work with adolescents and adults with a variety of needs including: ADHD, mood disorders, general life stress, and identity development. In addition, Stephanie's personal athletic experiences, along with her advanced degree in Kinesiology/Sport Psychology, has provided her with a specialized focus in working with athletes in areas related to sport performance, athletic identity, and sport-related clinical issues (e.g., performance anxiety, psychological impact of injury, transitioning out of sport, etc.).
Stephanie believes in the power and importance of a positive therapeutic relationship. She utilizes an individualized, strength-based approach to empower her clients to discover their resilience and inner strength. Stephanie integrates techniques from Dialectical Behavior Therapy (DBT), Acceptance and Commitment Therapy (ACT), and Cognitive Behavioral Therapy (CBT) to meet the unique needs of her clients.
Stephanie also provides psychological evaluations for ADHD and individuals seeking surgery for spinal cord stimulator (SCS) trials.
Brian Arizmendi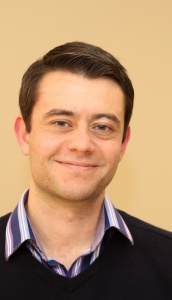 Brian J. Arizmendi, Ph.D. is a full-time licensed clinical psychologist in the state of Arizona. His professional service focuses on two specialties, health psychology and the treatment of grief-related disorders. He earned his doctorate at the University of Arizona before going on to complete his clinical internship in behavioral medicine at the VA Palo Alto Health Care  system. He completed a postdoctoral fellowship in health psychology at the Phoenix VA Health Care System, where he currently works as a health psychologist. Dr. Arizmendi also works part time in private practice providing assessments to individuals with hearing and vision impairments, through a state vocational rehabilitation program.
Dr. Arizmendi has published empirical research in the areas of complicated grief, psychosocial intervention in chronic illness, and adaption of virtual reality technology for psychological assessment and intervention. His current research focuses on grief and loss due both to bereavement and chronic illness adjustment. He is particularly interested in the behavioral and neurobiological instantiations of complicated grief, and he has begun to combine his interests in both health psychology and complicated grief to better understand the health outcomes of those experiencing loss.
Philip Barry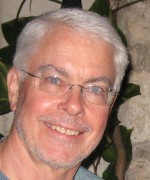 My interest in working as a member of the Foundation board is predicated on perceived need.  I have been an advocate all my adult life.  I was involved in supporting the right to vote for people with developmental disabilities in my 20s.  I have felt for many years that people with cognitive limitations due to developmental or acquired brain dysfunction have a right to try to achieve their highest level of independence with supportive services.  I have long supported women moving into political leadership roles and felt honored to have worked under several female bosses.  Of course, as a therapist and supervisor I encouraged people to realize their fulfillment, whatever that meant to them.
I came late to advocacy for my own profession.  I served on the Governor's Council for Spinal and Brain Injuries for many years and before that I was a member of the board for the Brain Injury Association of Arizona (now the Brain Injury Alliance).  I enjoy being a member of a team for a good cause.
Brittany Brown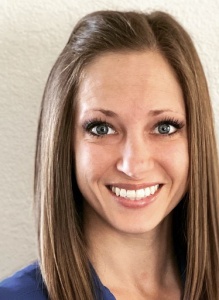 Brittany Brown, Psy.D., is a clinician at Psychological and Consulting Services, currently completing her postdoctoral residency and working towards licensure to become a Clinical Psychologist. Dr. Brown is passionate about the vision of a world with no more victims. She provides forensic and clinical risk management services in the community for both male and female sex offenders who are on probation, both with and without Serious Mental Illness (SMI).
Dr. Brown is also passionate about serving underserved populations and believes in approaching all clients with compassion and empathy. Prior to re-specializing in community forensics, she primarily specialized in working with adults with SMI and Borderline Personality Disorder (BPD). She completed her doctoral internship at Greystone Park (State) Psychiatric Hospital in New Jersey, providing clinical and forensic services for SMI and BPD adults who were both civilly and forensically committed. She also has experience providing clinical services for SMI/BPD adults in the community, and her dissertation research correspondingly focused on the understanding and empathic treatment of adults with BPD.
Dr. Brown earned her Bachelor of Arts in Psychology from Cornell University, Master of Arts in Clinical Psychology from Midwestern University, and Doctor of Psychology in Clinical Psychology from Midwestern University. She is a member of the American Psychological Association and the Arizona Psychological Association.
Leo Caraballo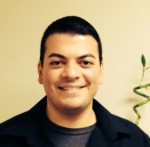 Dr. Leonardo J. Caraballo is an inpatient behavioral health psychologist for the Department of Defense and works as part of an interprofessional team to serve patients with serious mental illness (SMI). He received his doctoral degree in Clinical Psychology from La Salle University (Philadelphia, PA) in 2013. Dr. Caraballo completed a postdoctoral fellowship at the Central Arkansas Veterans Healthcare System with a focus in Psychosocial Rehabilitation and Recovery (PSR&R) and SMI. He is board certified in Clinical Psychology by the American Board of Professional Psychology (ABPP). He serves as Past-President of the Arizona Psychological Association. He also serves as an Academy Director and board examiner for the American Board of Clinical Psychology and as the Early Career Psychologist Trustee for ABPP.
Jessie Garcia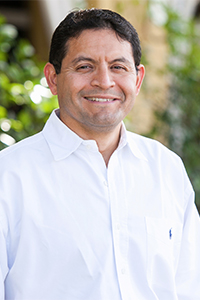 Dr. Garcia is a licensed psychologist in the state of Arizona, #3625. He received his doctorate in counseling psychology from Arizona State University. Dr. Garcia has worked in various clinical settings from hospitals, university counseling centers, managed care, to community mental health centers. Currently his practice focuses on adults and couples. Dr. Garcia specializes in PTSD, other trauma-related issues, depression, anxiety, anger, and couples/marital discord.
Dr. Garcia is EMDR certified by EMDRIA. He is also trained and certified by the Department of Veterans Administration in Prolonged Exposure and Cognitive Processing Therapy. Dr. Garcia is also specialized and certified in Cognitive Behavioral Therapy and Integrative Behavioral Couples Therapy.  Dr. Garcia also received specialized training from the Meadows in Post-Induction Therapy and was trained directly by Pia Mellody.  Dr. Garcia has advanced training in Exposure and Response Prevention for OCD from the Institute of Cognitive Behavioral Therapy.
While most of the treatments are protocol-driven, Dr. Garcia customizes treatments to fit a client's psychological needs.  Dr. Garcia is directive, deliberate, and results-oriented in his approach and works to complete treatment in a timely fashion. He is currently employed by the Veterans Administration as a psychologist is also has a part-time private practice.  Dr. Garcia has serves as Co-Chair of the Rural Psychology Committee for AzPA.
John Patterson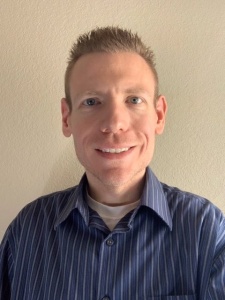 John Patterson holds a Bachelor's of Science in global business and leadership, a Master's of Science in Psychology.  He is nearing completion of a Master's of Science in Professional Counseling.  He has over 8 years of experience working with individuals and couples on self-confidence and self-worth, depression and anxiety, communication issues, family conflict, stress management, career goals, health and wellness, and more.  He has also worked with physically and mentally disabled university students for 7 years helping them secure accommodations so that they can achieve their dream of graduating with a college degree.
John's philosophy of counseling is pragmatic and focuses on practical action steps clients can take to achieve their goals, overcome the challenges they face, and become the person they want to be.  Employing a warm and empathetic approach to helping clients change, John looks forward to meeting with clients to tackle the most difficult areas of their lives and to instill hope and empowerment in the clients he works with.  He is currently working as a practicum student with Mark Rohde, Ph.D.
 David Weinstock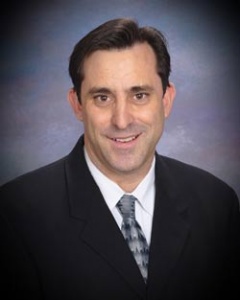 Dr. Weinstock received his Ph.D. from the University of Arizona and his J.D. from the Boston University School of Law. He is a licensed psychologist in Arizona and a licensed and retired attorney in New York and Massachusetts. His focus is in family law, specifically family evaluations and family and individual counseling. He has conducted family law evaluations for almost two decades, both privately and at the Pima County Conciliation Court. He has also provided treatment to adolescents, including experience working with the gifted population.
In addition, Dr. Weinstock has experience working within the criminal justice system, which includes training at the Arizona State Hospital, conducting competency evaluations and risk assessments. Dr. Weinstock also has experience with sexual offender and sex addiction evaluations and treatment. He is a member of the Maricopa County Superior Court's Behavioral Health Committee, a former board member of Arizona's Association of Family and Conciliation Courts (AFCC), a former member of Arizona's Domestic Relations Committee and a former co-chair of the Arizona Psychological Association's forensic committee.
Marisa Menchola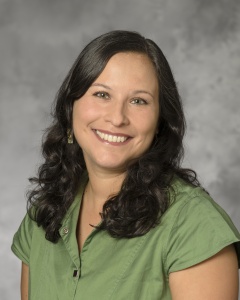 Marisa Menchola, Ph.D., ABPP-CN is a board-certified clinical neuropsychologist in Tucson. She obtained her Ph.D. from the University of Arizona and completed a post-doctoral fellowship through the Arizona Alzheimer's Consortium. She is an Associate Clinical Professor at Banner University Medicine in the Department of Neurology, and she has a small private practice where she conducts evaluations for criminal forensic cases. In addition to serving on the AzPF board, she serves as Professional Practice Representative and in the Leadership Development Committee for AzPA, on the Board of Directors of the Desert Southwest Chapter of the Alzheimer's Association, and as Chair of the Regional Leadership Council for the Alzheimer's Association's Southern Arizona office. Dr. Menchola is a native of Lima, Perú, and she particularly enjoys working with Latinx individuals and their families. Her advocacy interests include issues related to aging, psychology training, and the role of psychologists in reducing health disparities affecting historically underserved populations.
Shirley Yang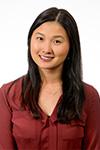 Shirley Yang, PsyD is a licensed psychologist in Arizona and California. She earned her doctorate degree in Clinical Psychology from Midwestern University, Glendale and completed her postdoctoral residency at Kaiser Permanente in the Bay Area in California.
Shirley is currently a Staff Psychologist at Arizona State University Counseling Services (ASU CS) providing mental health support to the diverse student population. In addition to doing therapy, crisis/risk management, and case management, Shirley is actively involved in the training program at ASU CS and enjoys providing supervision to pre-doctoral interns and practicum-level trainees. Shirley will also be starting at Banner Health to provide evaluations for individuals seeking bariatric surgery.